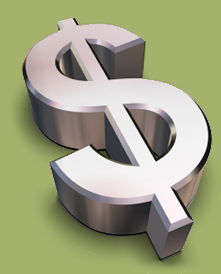 In the end, we're in this business to put food on our tables and gas in our scooters. We don't feel that sustainability and profitability are mutually exclusive. In fact, many of the ways that we help our community and streamline our waste emissions help us make more money than a run-of-the mill design firm.
Time is money and unlike big design firms, we can move quickly on a variety of projects. We work with a wide range of local customers who need brilliant design at a great price without all the drama. We pride ourselves on delivering outstanding, personalized customer service.
Fill-out our contact form and we'll get back to you as soon as possible. Thank you for checking out our website!

Ways to Save Money through Smart Design
Email your customers a well-designed flyer instead of printing and mailing paper flyers.
If it makes sense to mail a postcard, make sure the trim size is optimized for the least expensive mailing rate
Use Variable Data Printing to send a unique design to each customer.
Work with your printer to determine the best trim-size for your project. You will eliminate waste at the printer and save some money for your trouble.
Consider digital printing instead of 4-Color offset for small print runs.
Include an appointment form on the back of your business cards. It's a great way to give your client an appointment reminder and your contact information all in one package.
Use a Search Engine Optimization service to make your keywords rank higher on google and yahoo. It's better than paying the yellow pages to top-off your local landfill with your ad...and more people use google than the yellow pages anyway!
Print only what you need and recycle what's left over.
Don't waste your time giving away cheap plastic pens/highlighters/promotional gimmicks with your name on them. A warm smile, a great sales presentation and a well-designed business card will leave a better impression than a leaky pen at the bottom of a convention swag bag.