Vespagraphics is dedicated to preserving our local and global ecosystem. There are two big ways that Vespagraphics makes a difference when we design printed materials (business cards, letterheads, flyers, posters).
First, we suggest that a client use an FSC Certified print vendor that limits waste, uses waterless printing techniques and prints with vegetable-based inks (learn more here). After that, we urge customers to specify FSC certified paper for the project (learn more here).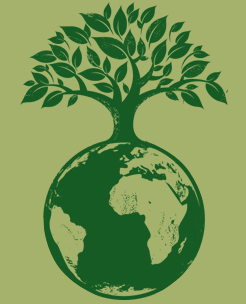 There are many other ways that we help reduce our carbon footprint and increase sustainability. When possible, we buy products locally, reducing the impact of transporting goods across long distances. Vespagraphics is a home-based business which not only keeps our overhead low, but eliminates the energy that is often wasted when operating in a separate building. The studio is lit with energy efficient Compact Fluorescent Light Bulbs. We also use a heat pump to heat our studio space more efficiently than a furnace. Every day we try to limit the waste we put back into our environment.
Fill-out our contact form and we'll get back to you as soon as possible. Thank you for checking out our website!

The Forest Stewardship Council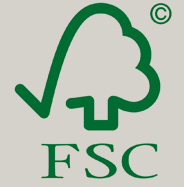 The Forest Stewardship Council (FSC) is a sustainability watchdog group for the paper production industry (and logging industry as a whole). The FSC website indicates that the Council sets forth principles, criteria, and standards that span economic, social, and environmental concerns for the production of forest products. The FSC is devoted to protecting biodiversity and promoting decent conditions for forestry workers and their communities.
The U.S. is the largest market for paper products in the world, producing 90 million tons of paper annually and, in-turn, consuming about 100 million tons. Despite improved technologies for refining post consumer pulp, virgin fiber is still a significant requirement, as only 35% of current consumption is met by using recycled fiber; in addition, approximately 25% of recovered fiber is exported out of US markets. Roughly 25% by volume of timber cut annually in the US is used for paper production.